Anna Elberger, LCSW
Welcome to Santa Rosa Therapy, the home page of Anna Elberger, LCSW.  Anna is a licensed therapist in Santa Rosa with over 20 years of experience.  She has a wide range of practice areas including Anxiety, Depression, Eating Disorders, Weight Issues, Family Therapy, EMDR, and Hypnotherapy.  Anna has continuously trained and improved her work over the past 20 years as evidenced by her growing practice and satisfied clients. Please call (707)-431-1782  or email annaelberger@gmail.com today to find out more.
Address: 819 Third Street, Suite 104, Santa Rosa, CA 95404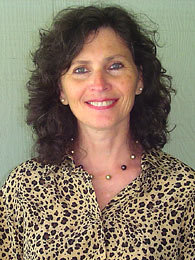 Contact
If you have any questions or would like to speak about how I can help you succeed, don't hesitate to contact me!
To set up a phone consultation, or to schedule your first appointment, please send me a message through the contact form to the right.   I will respond to your inquiries within 24 hours.
Please send me a message today to set up your complimentary phone consultation. I look forward to hearing from you.